Who Are We?
Bharat Kavach is a helping hand provided by the All India Bharatgas Distributors Association for the dependant families of deceased members of the workforce in Bharatgas Distributors.
We intend to provide the resources and platform to empower these dependant families Of the deceased.
What does Your Contribution Mean?
Sometimes the death of a family member puts the survivors in a financial bind. Perhaps the disease or illness drained the family's bank account, or maybe the person was the primary breadwinner, and now that income is gone.
If we can organize the financial resources by appealing to the fraternity to assist in donating for the cause of helping the needy families in their most difficult times, these donations will become memorable and also be a lasting tribute to the departed soul...
Members of Panel (AIBDA)
Kailash Dudani
President
It has been the most proudest moment for me as President of AIBDA to be able in formulating this all time memorable Initiative. BHARAT KAVACH wherein all the Distributors, their workforce and also Company Officials will come together on a common platform to donate for dependant families of the Distributor's deceased workforce.
It gives me a total sense of satisfaction in thinking that we are doing something for the society that will be remembered for all times to come and I am honoured to have a team of most positive and like minded Office Bearers who were more than willing to take this project to its conclusion.
---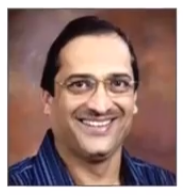 Atul R. Shah
Executive President
It is a great pleasure to support all our esteemed Bharatgas distributor workforce through our new website Bharat Kavach. We will use this website for resilience of families of all our beloved workforce.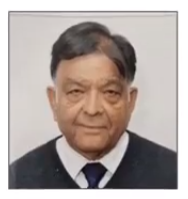 P. N. Seth
General Secretary
All India Bharat Gas Distributors Association along with Bharat Petroleum Corporation Ltd (LPG SBU) is the first LPG Distributors Association which has thought of helping the dependent family members of the Distributor's Workforce in case of any eventuality or unforeseen and untimely demise.
My heartiest congratulations to ALL India Bharat Gas Distributors Association office bearers and Bharatgas Parivar for realizing and accomplishing their social obligations towards their employees.

---
Kishor Sodha
Treasurer
It is a humble moment for me to be part of this learned and robust team and I am honoured to be Treasurer of AIBDA at such crucial time. BHARAT KAVACH is not only a protection to our groundforce but a step to reinforce their confidence and endeavor for their relentless service given to the Nation.